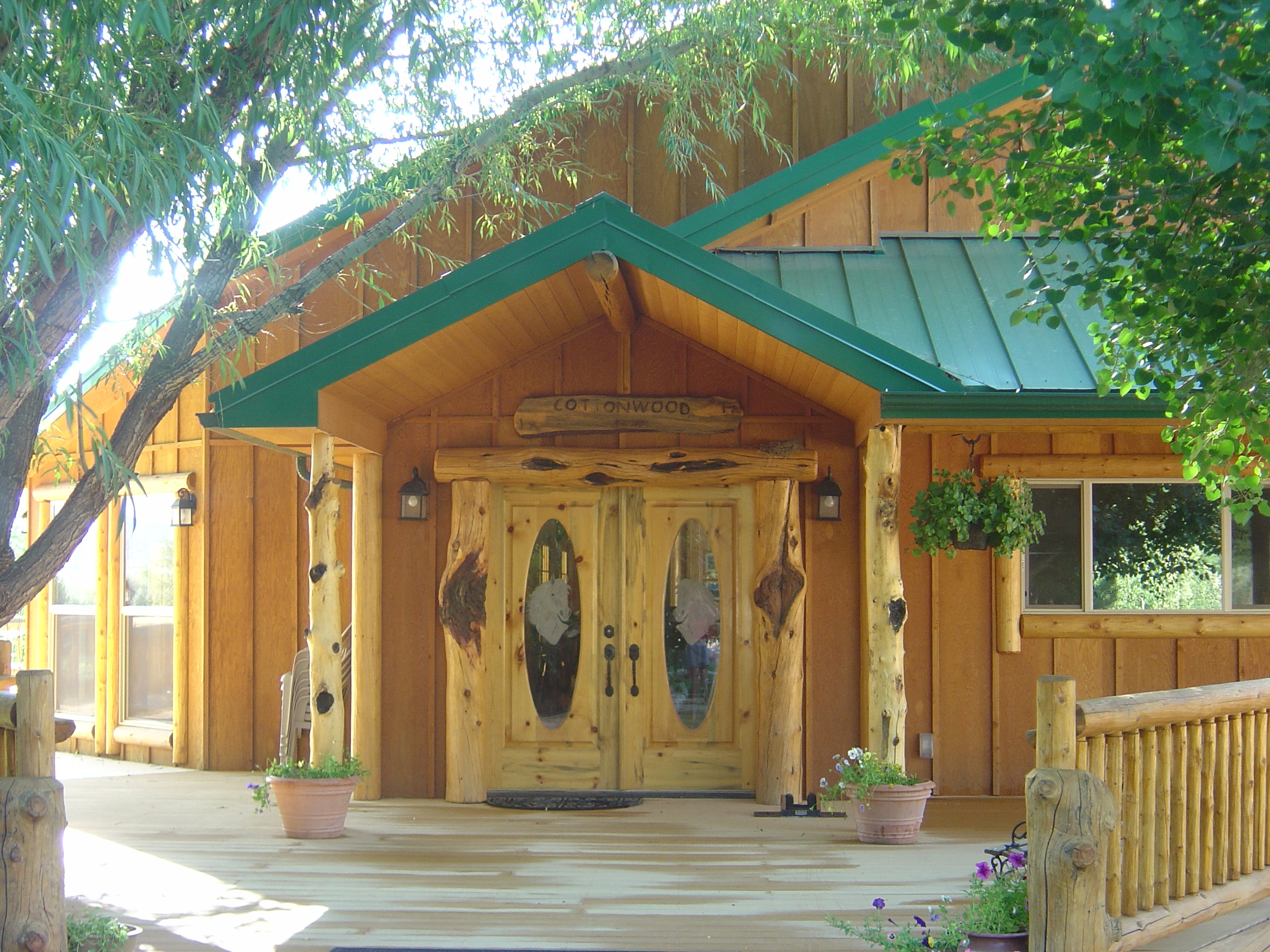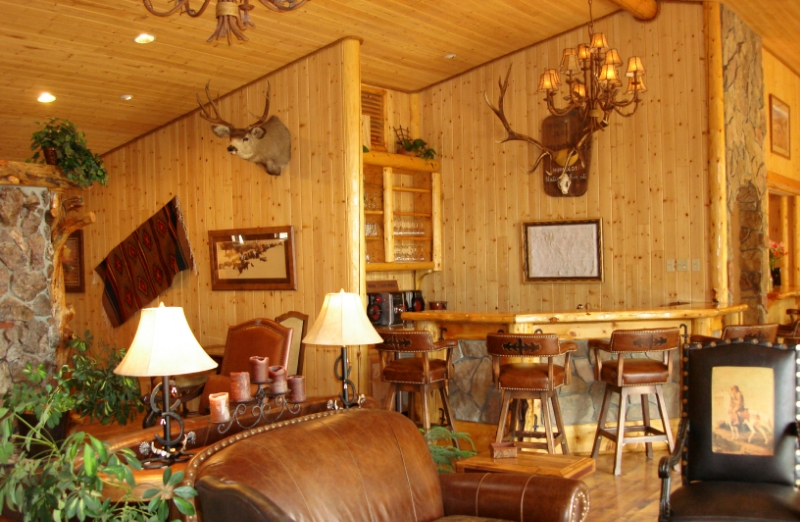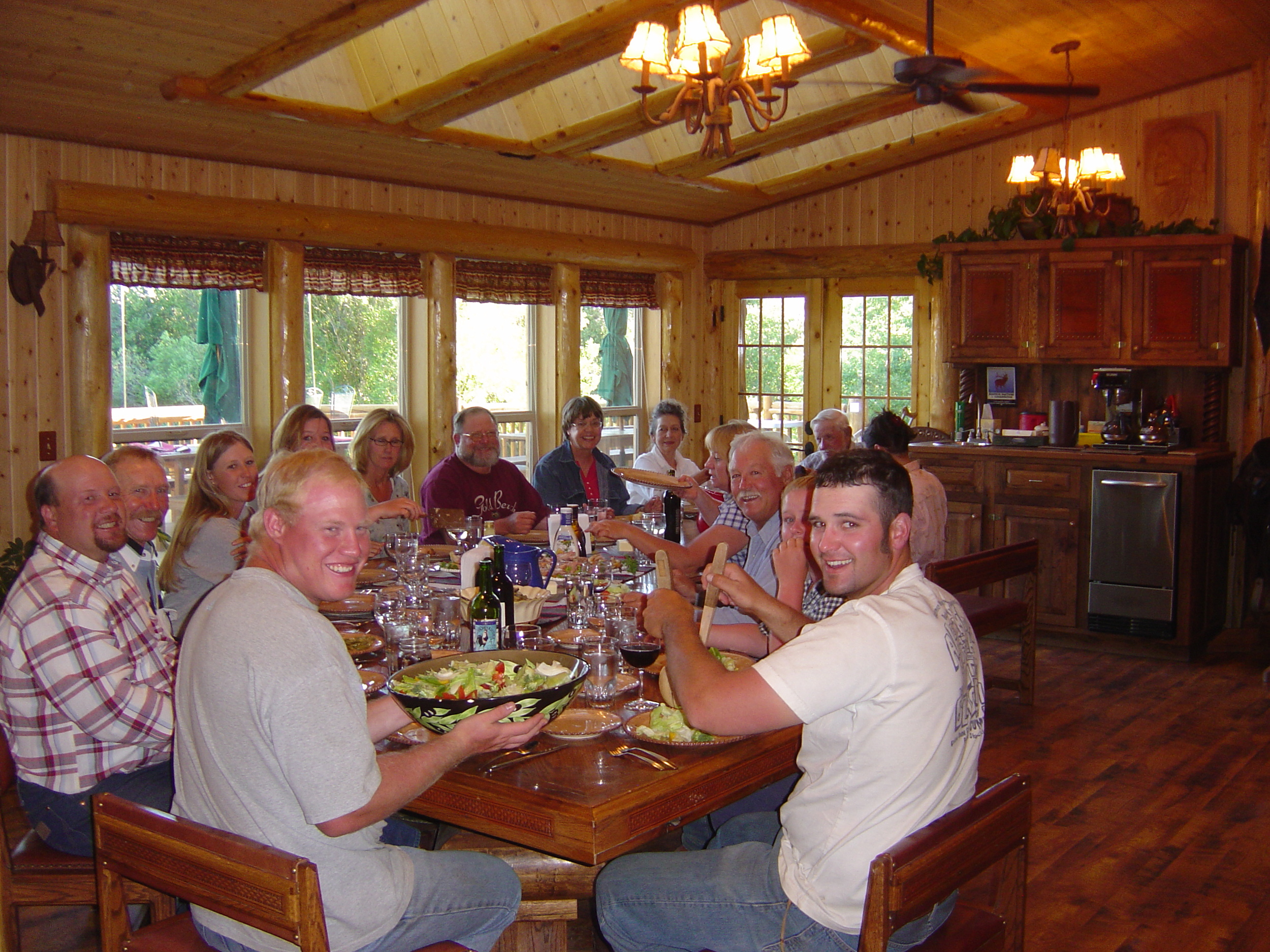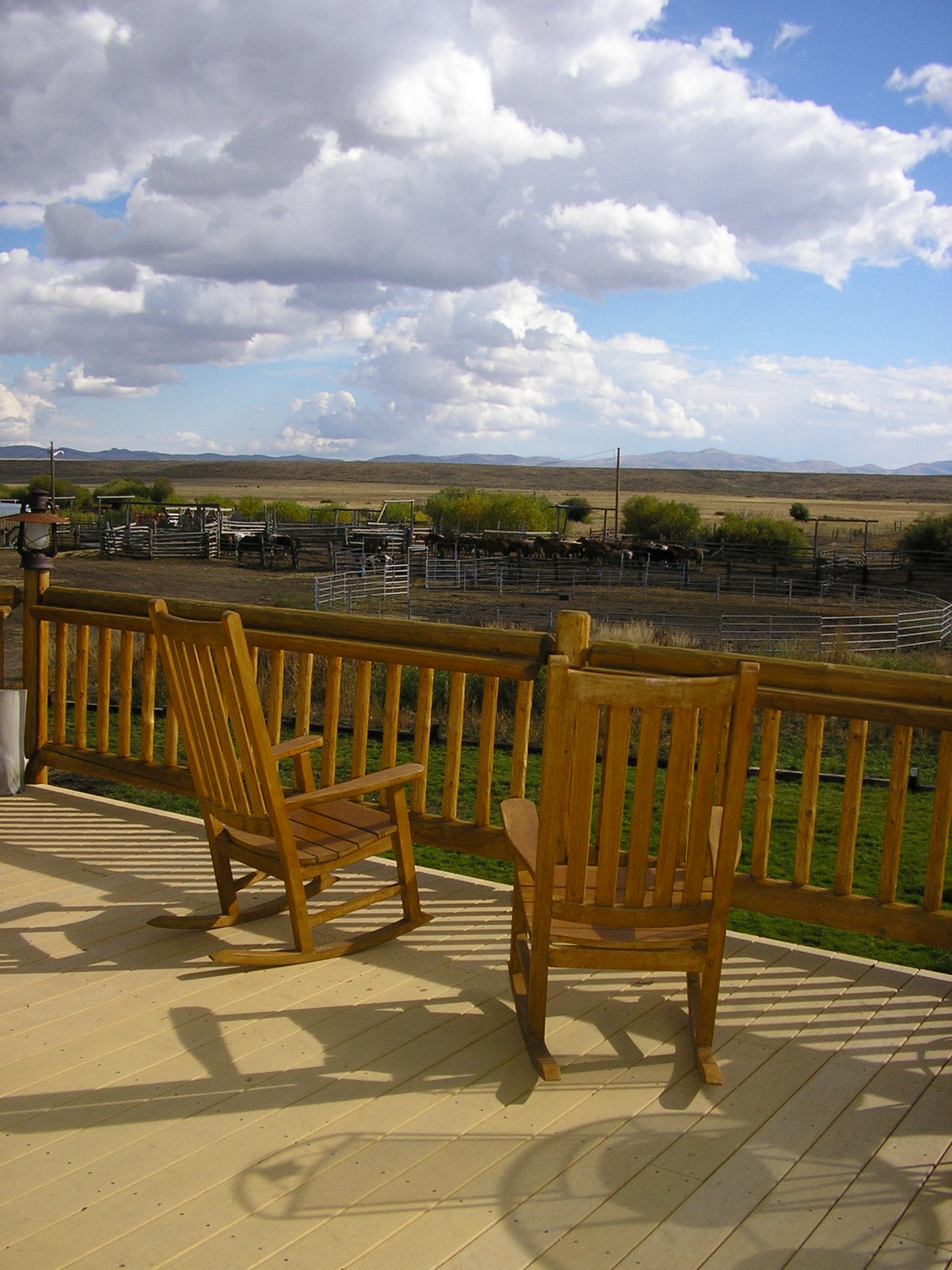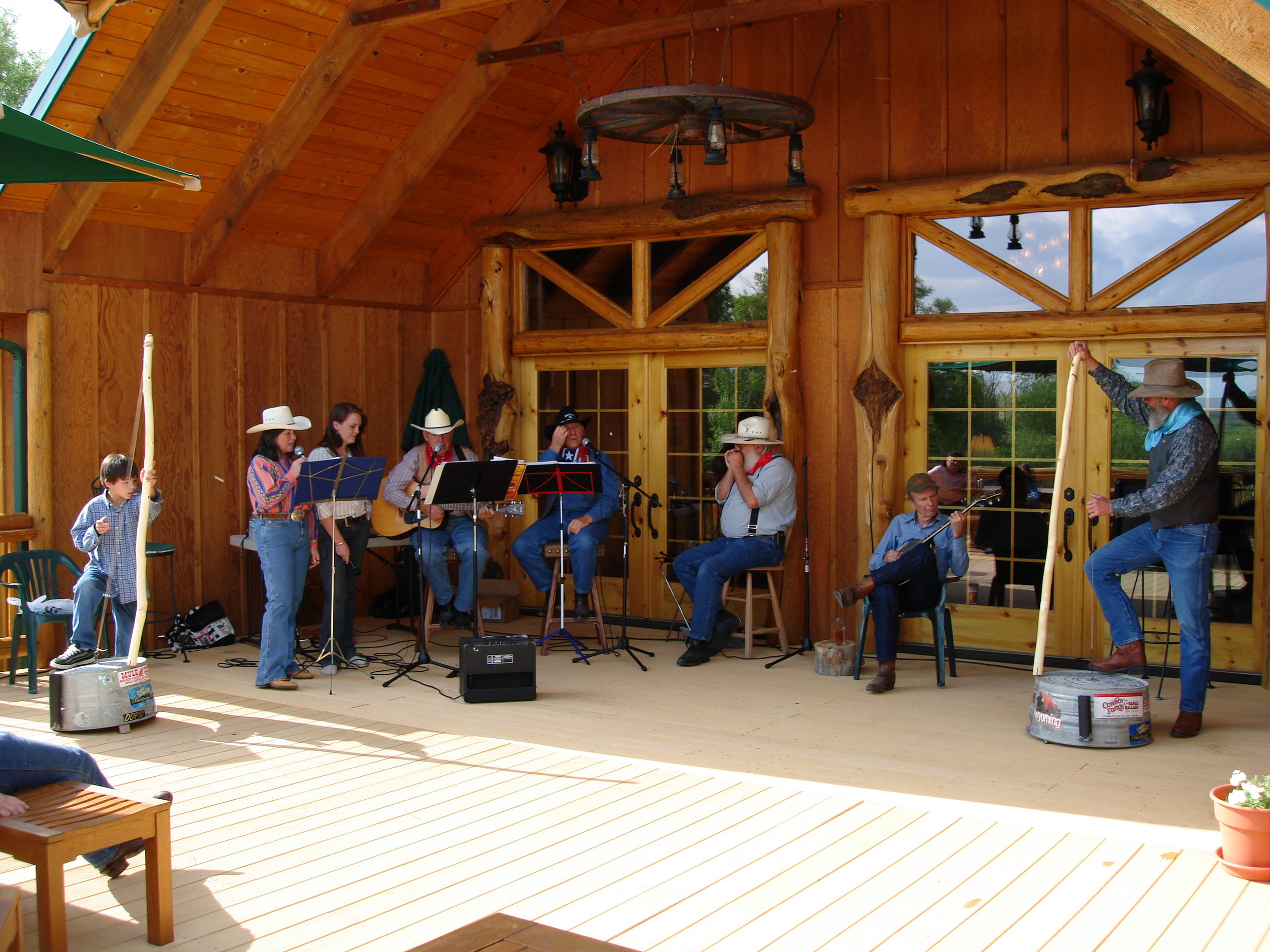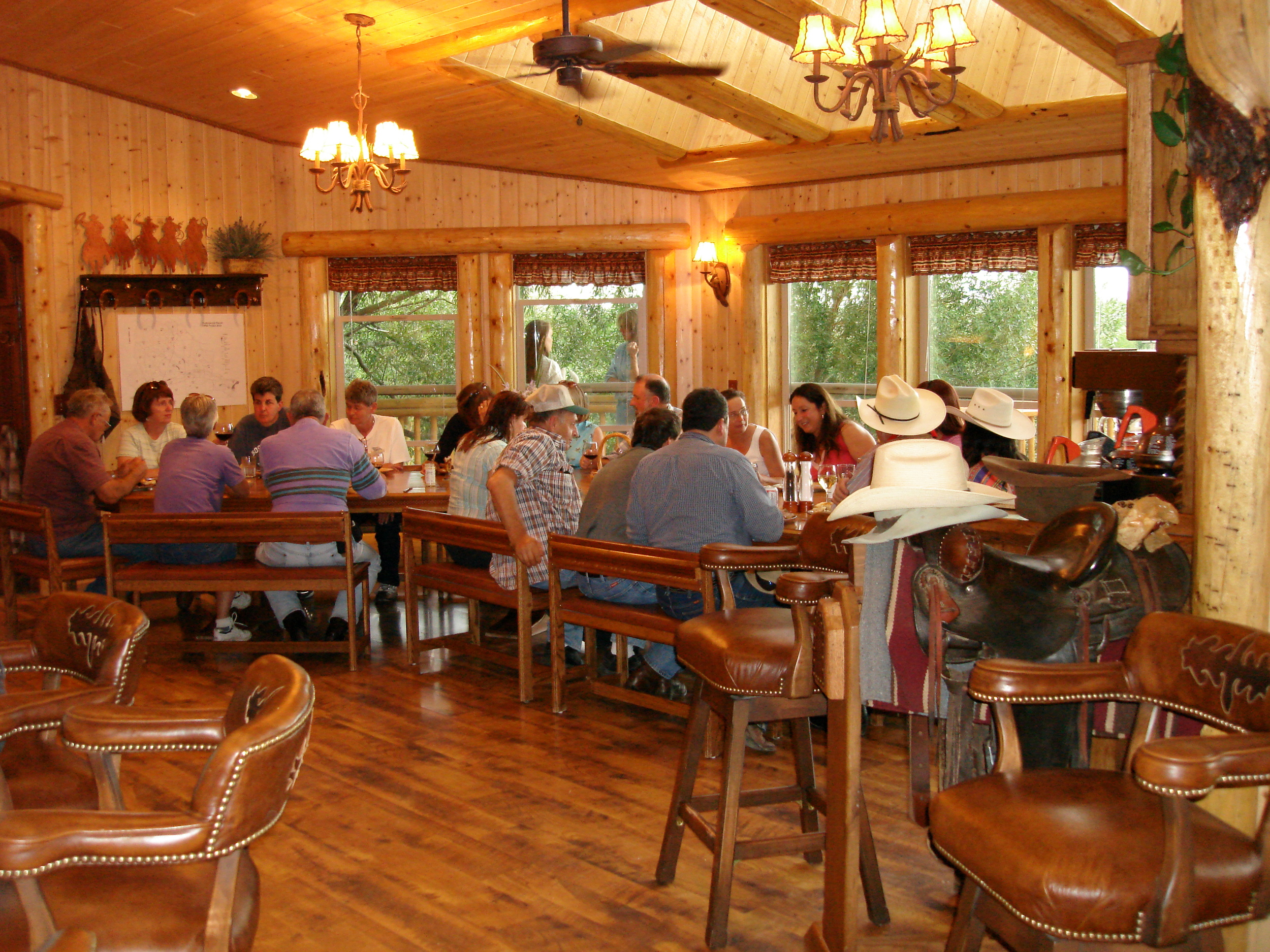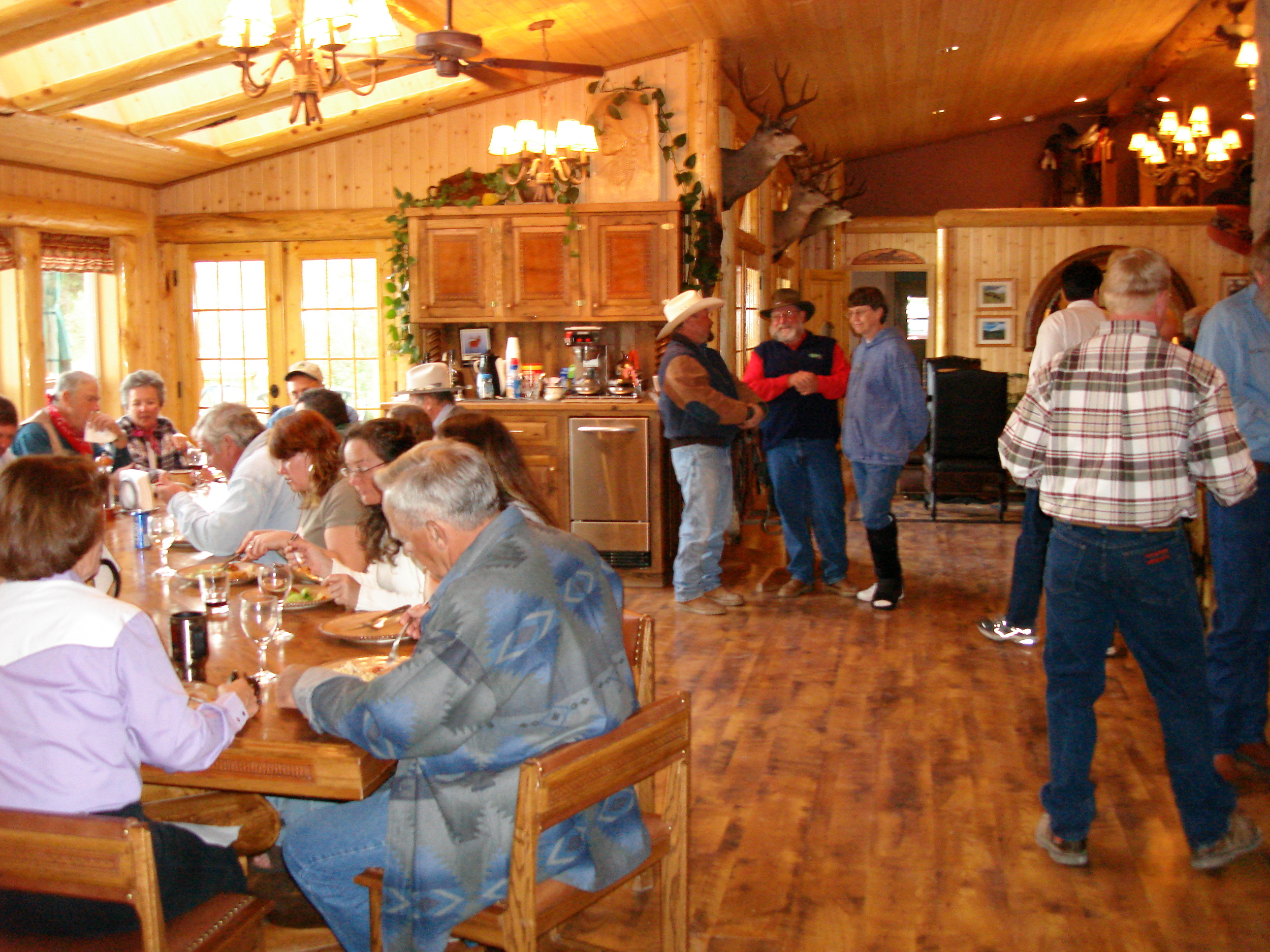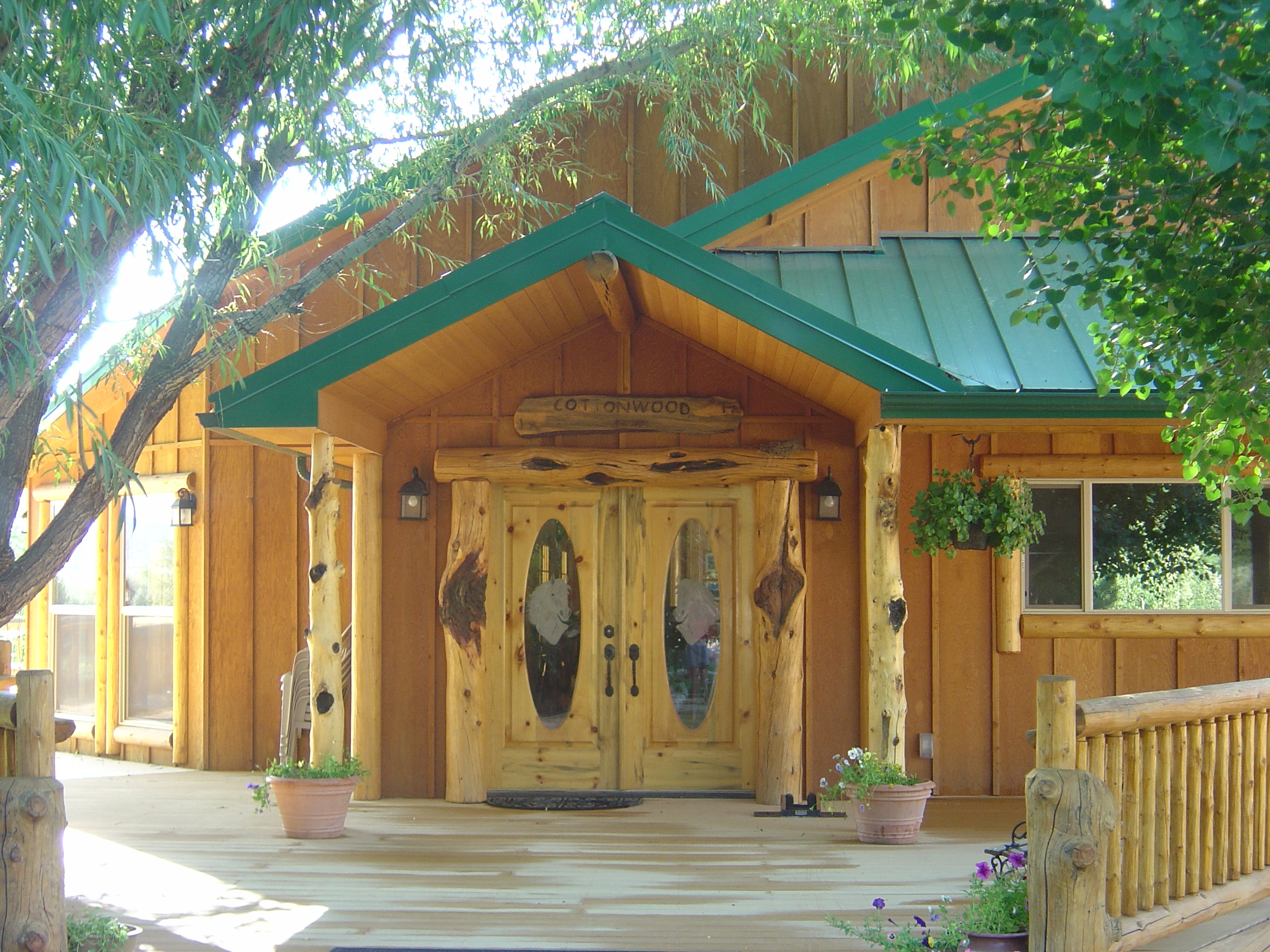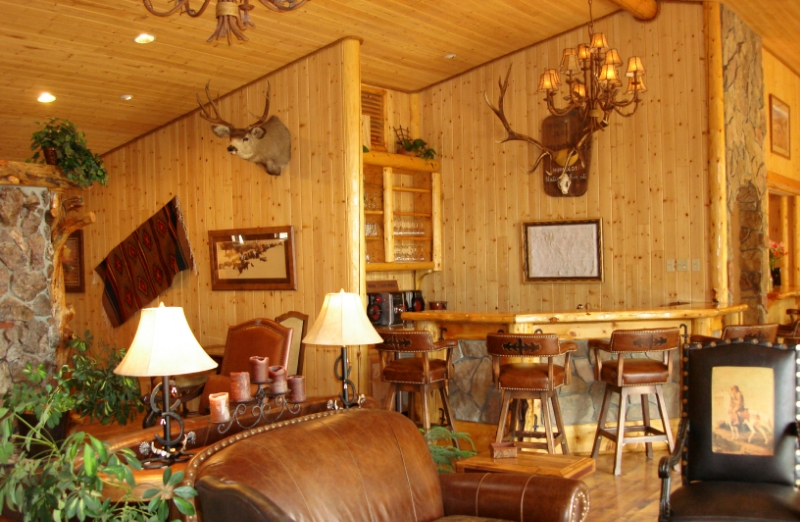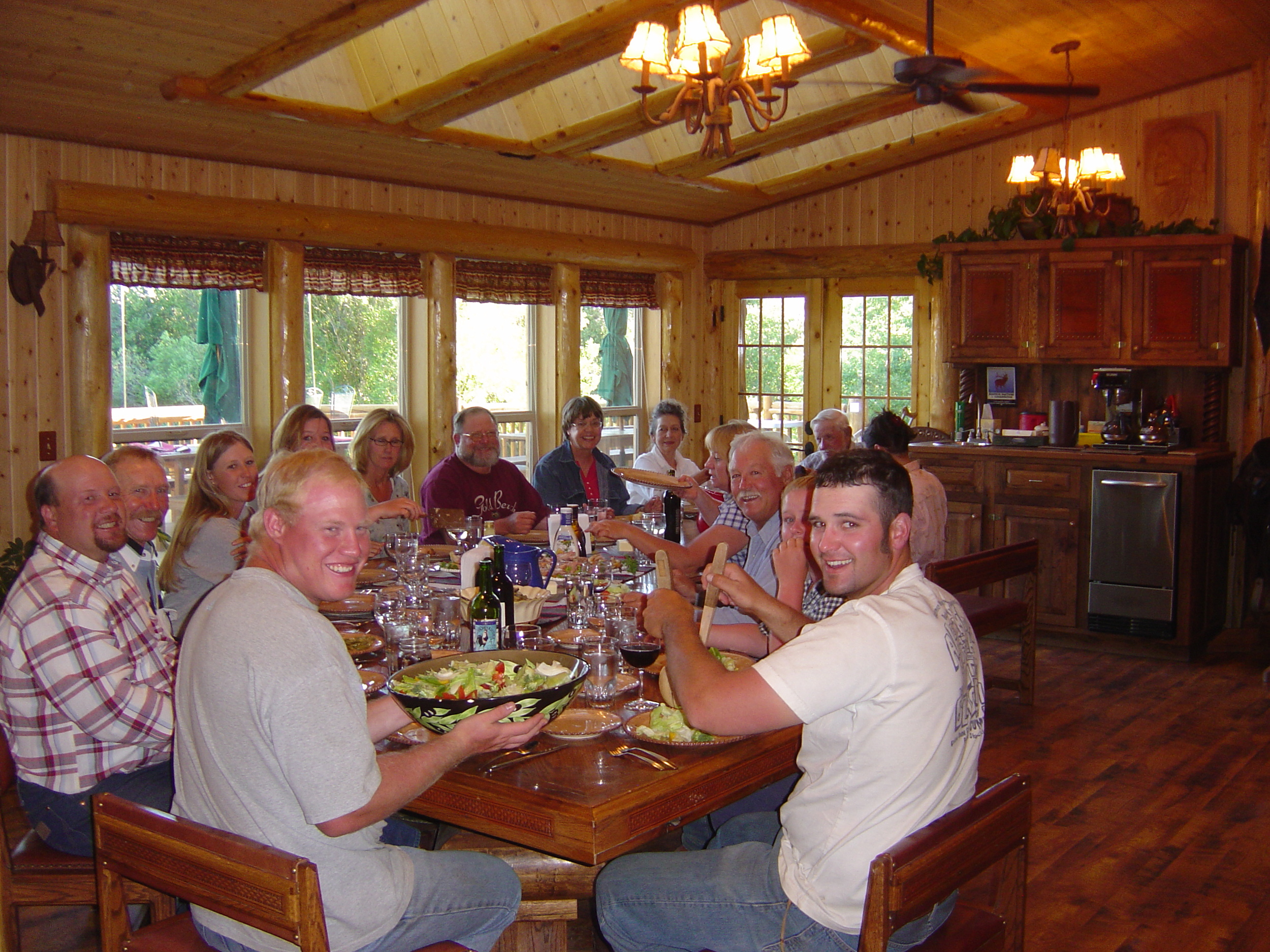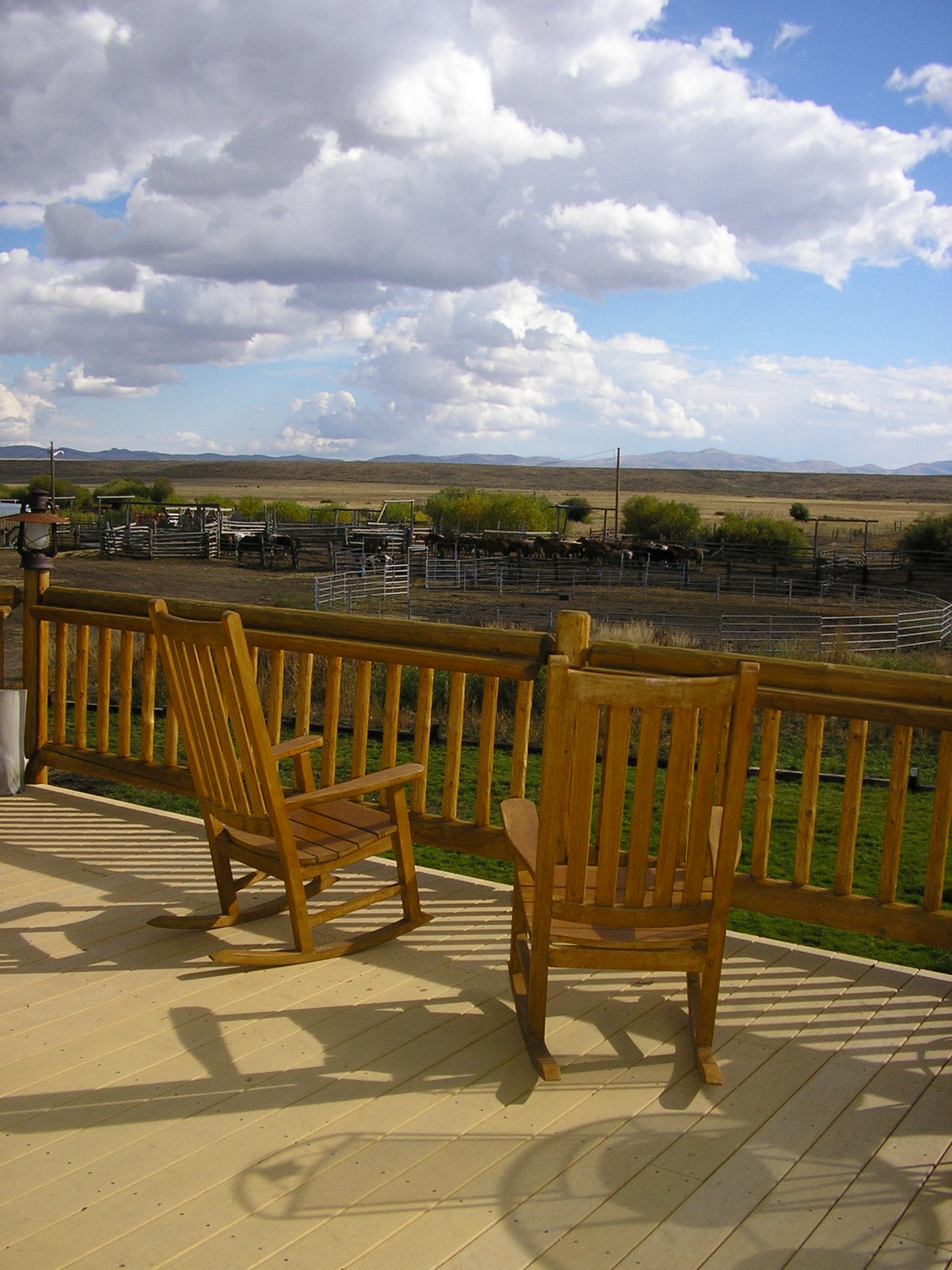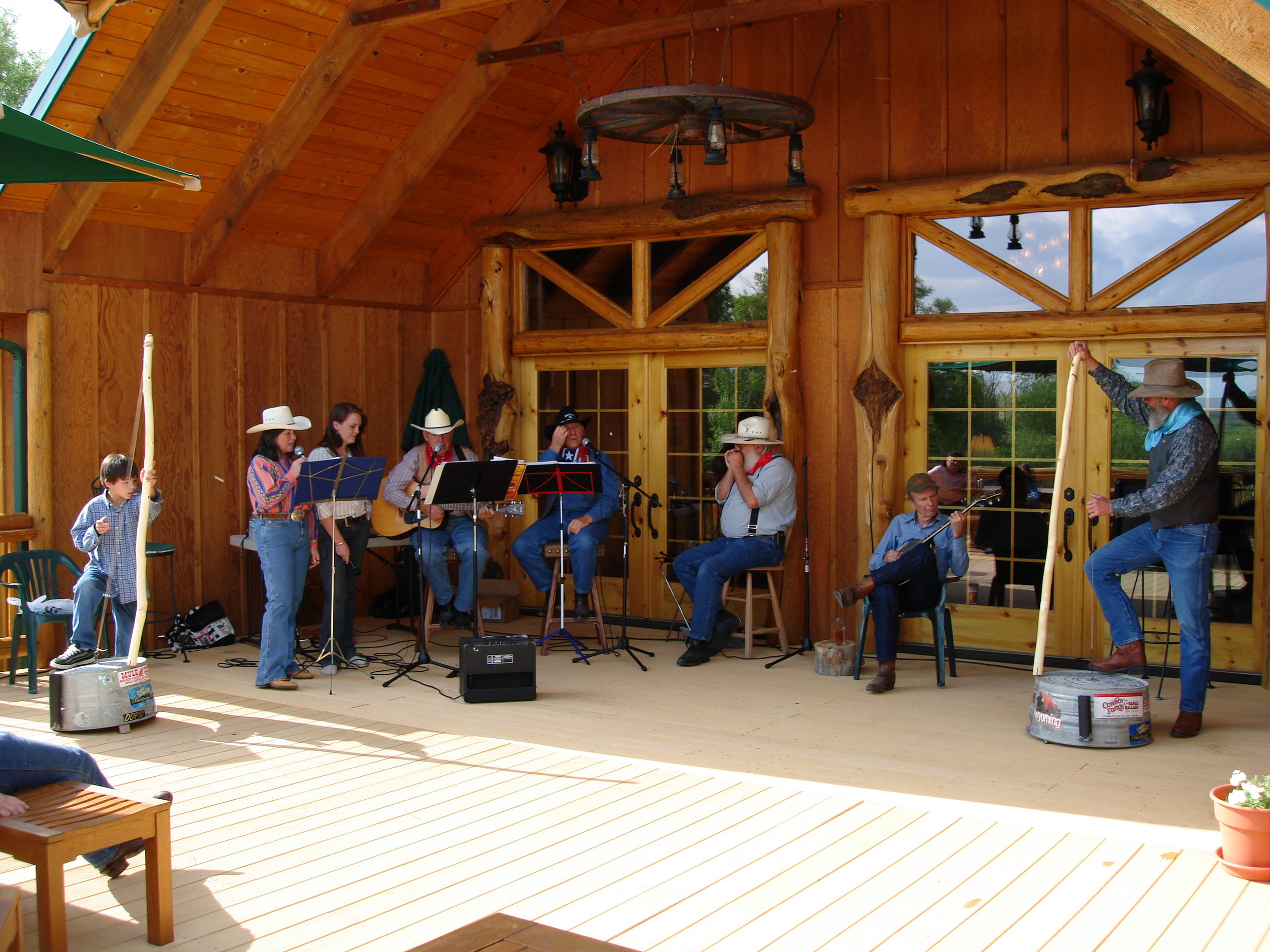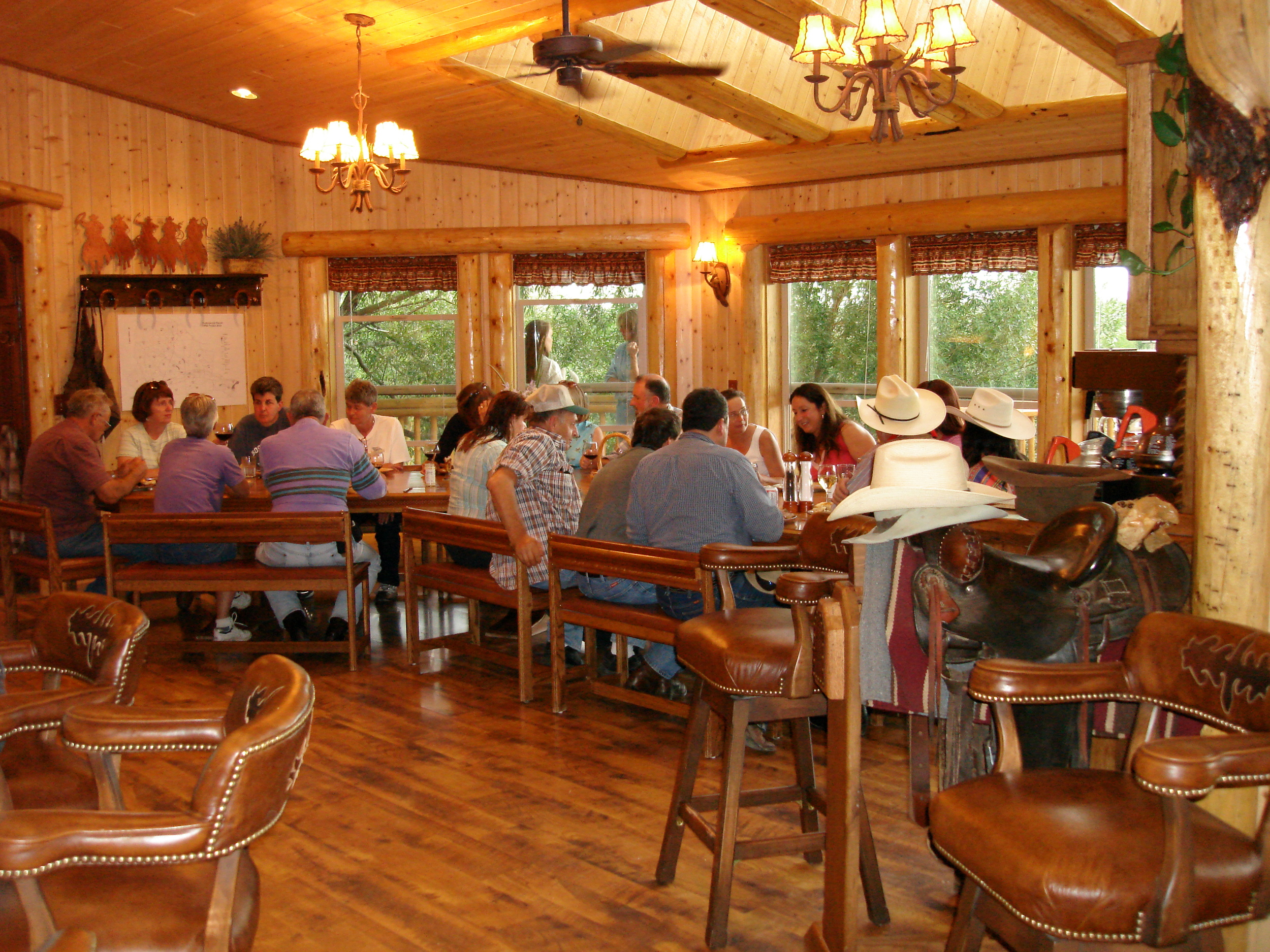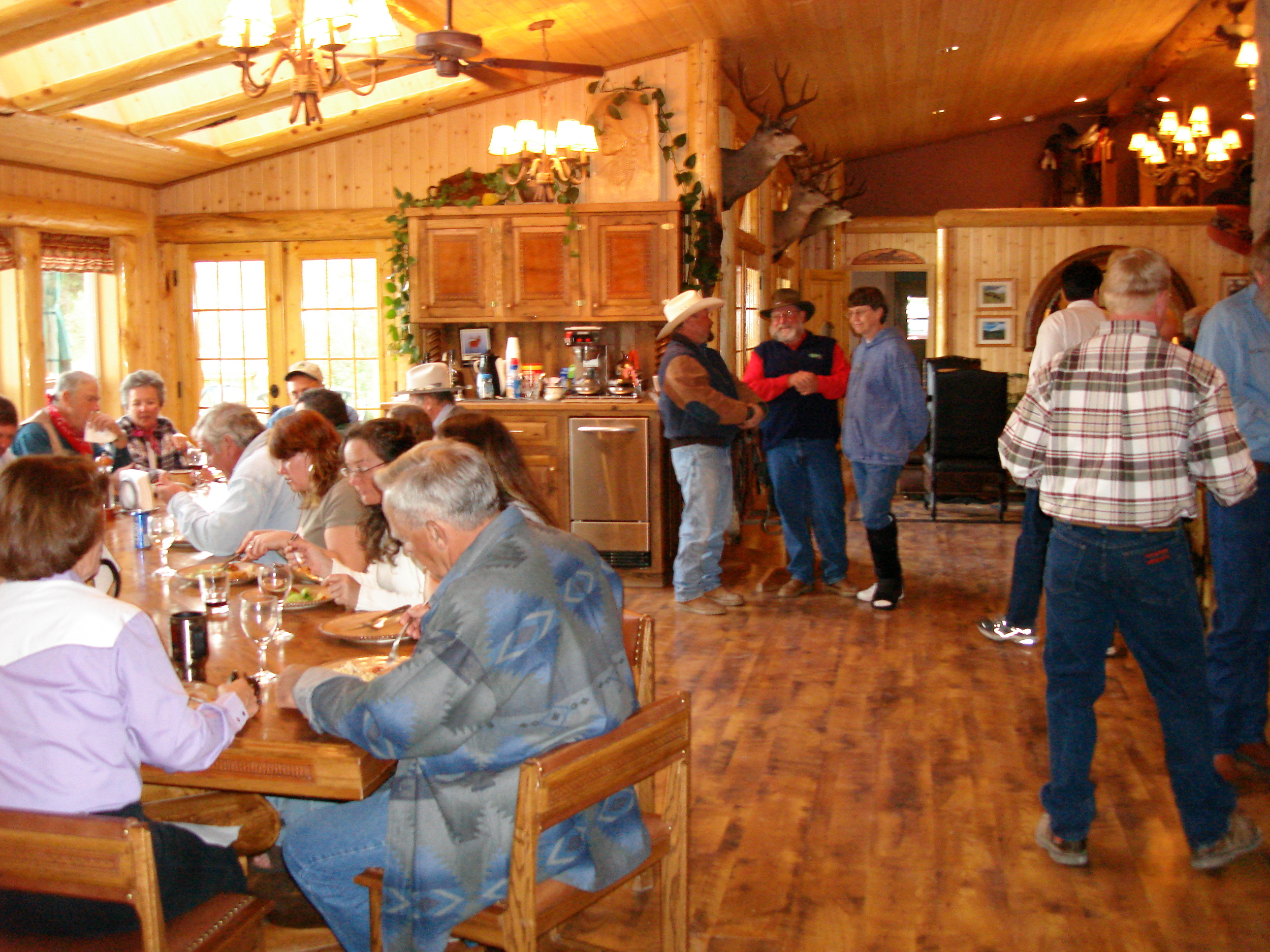 Cottonwood's beautiful Ranch-Style lodge is perfect for any getaway. We offer luxurious lodge rooms with private baths, a bunkhouse bedroom, and other sleeping options as well. Awake to the smell of breakfast in the morning or get up early to watch the sun rise over the mountains as the horses are gathered in from the meadow. The Lodge is suited for any occasion from a horseback riding weekend, hunting in the wilderness, or even a western family vacation. At Cottonwood Guest Ranch there is something for everyone!
Lodge Features
Spacious guest lodge with great room, reading area, computer desk with high speed internet, dining area, private bathrooms, extensive outdoor decks, separate recreation room with pool table and big screen TV, outdoor hot tub, and free Wi-Fi. Can accommodate most groups up to 19 persons.
Ranch Activities
Cottonwood offers many activities available at the ranch as well as scheduled events. Some of our guest favorites include horseback riding, arena games, roping, arrow head hunting, fishing, hunting, birding, photography, nature walks, pool table, hot tub, relaxing, and many more!
Camping Options
If you are looking for a more rugged experience, our western-style teepee sleeps six comfortably and our serene RV Park features 12 beautiful sites with full hookups, free Wi-Fi, and space for hundreds of dry camps. Spend the evening relaxing and the night camping under the stars just like a real western cowboy.